At UKDN, we see first-hand the weird and wonderful items that end up down the toilet. That's why we're on a mission to change the UK's flushing habits and work towards a healthier planet – starting with our drains!
Early in the year, we conducted a survey to get to the bottom of what the UK public think they can flush, and the results were shocking. 14.1% of people admitted to flushing wet wipes, 10.6% to tampons, applicators and wrappers, and 8.6% to sanitary towels.
Not only do these items cause severe drain blockages; they also contain plastic. With 7% of the ocean's plastic coming from what we flush, it's more important than ever to start thinking about the products we're happy using and how responsibly we dispose of them.
So, we decided to search far and wide for environmentally friendly alternatives to our favourite household beauty essentials – with no more flushing and no more waste.
Let's have a look at nine of the easy swaps we found!
Reusable Cotton Pads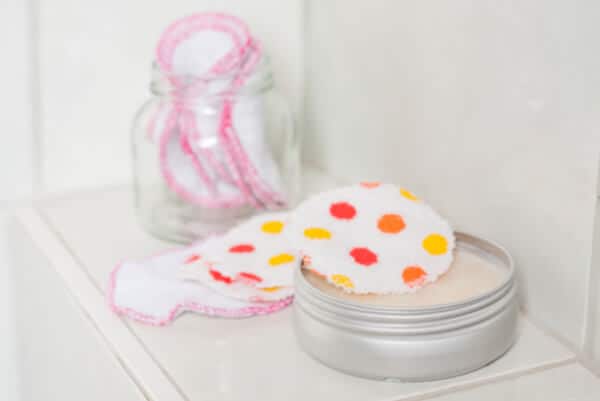 Taking your makeup off or cleaning your face may require a lot of disposable cotton pads. With many of them containing plastic, it's easy to see why people are looking for alternatives.
The best solution is to go for re-usable organic cotton pads, which work just as effectively as disposables. When you've finished using them, simply pop them in the washing machine and they'll be good as new in no time at all!
You can purchase re-usable cotton pads here, or you can also have a go at making your own, with simple YouTube tutorials that offer easy step-by-step advice.
Shampoo, conditioner, shower gel and facewash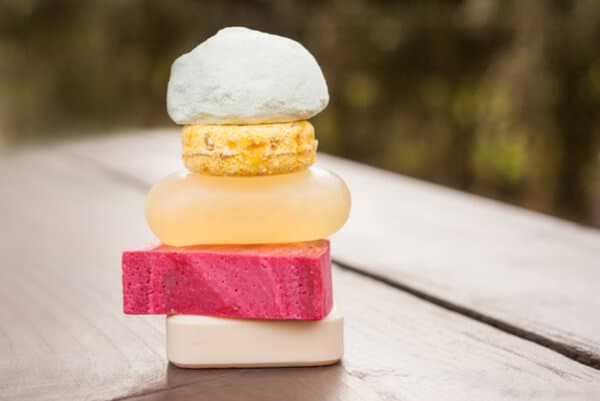 A big problem with products like shampoo and conditioner is the plastic packaging they come in – even if the products themselves don't negatively impact the environment.
A solution is to shop at places like Lush Cosmetics, which sell a range of beauty products that have zero packaging and zero waste, including shampoo, facewash, conditioner and shower gel.
As an added bonus, you can travel freely with these items, as the 100ml restrictions don't apply as they are not a liquid!
Sustainable Deodorant
Deodorant is similar to shampoos; the bottles aren't often recyclable.
However, there are several solutions you can turn to, to keep fresh without harming the environment.
Alun deodorant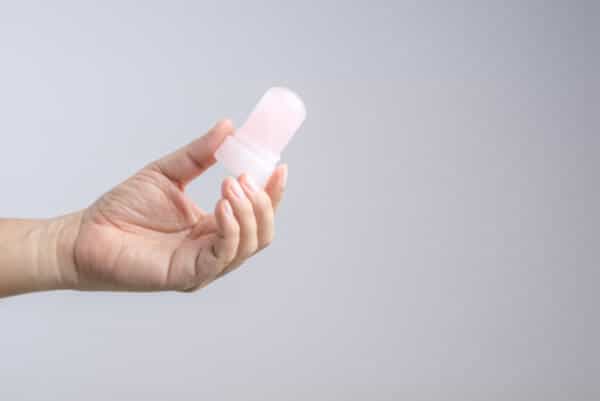 Not only is this deodorant completely natural and great value, but it lasts for years! Think how much money and bottles of deodorant you could be saving.
All you do is rinse the rock-like deodorant under the tap and rub it on your clean armpits. A tiny layer of natural minerals remains under your arm to combat any body odour.
Alun deodorant is available at Holland and Barrett as well as other pharmacies and natural/health shops.
Packaged free deodorant
As part of Lush's 'no packaging' range, they also offer deodorant.
The deodorant bar works exactly like a roll on; you just wipe it over your armpit. It contains sodium bicarbonate which takes care of any moisture, while all the other ingredients ensure you smell great all day.
Lush no waste deodorant is available here.
Sanitary ware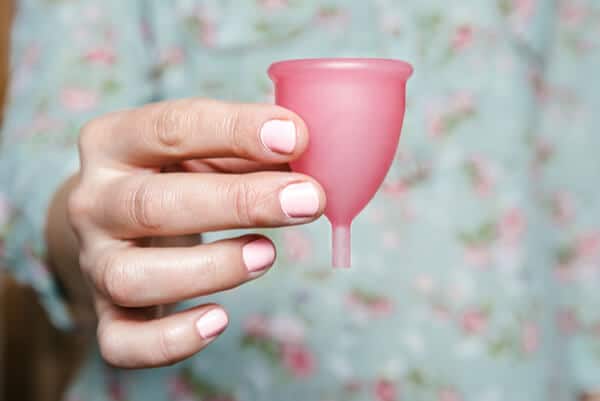 There are a huge range of sanitary products that are healthier and more environmentally friendly than your usual disposable products. Tampons and pads usually contain toxins and chemicals that can irritate your skin and enter your blood stream. Regularly buying tampons and pads can also rack up a hefty bill.
Menstrual cup
The silicon cup acts similarly to a tampon, however it catches the blood, rather than absorbing it. All you need to do is wash it between uses and then re-insert the cup. Trusted brands use medical silicone with no BPA, therefore you're safe from any chemical release.
Re-usable sanitary towels
There are a huge range of comfortable and reusable sanitary towels available. If you're out and about, you can store any dirty sanitary towels in a sealed bag or container before putting them in the washing machine to clean. They come in a range of sizes, shapes and colours depending on your desired fit.
You can buy all the mentioned sanitary products, as well as organic tampons and pads from HeyGirls. Additionally, for every pack of products you buy, they'll donate a pack to a girl or women who may not be able to afford sanitary ware.
Read more about HeyGirls' campaign here.
What happens if I flush my disposables?
According to Natracare and the Marine Conservation Society, women flush an estimated 2.5 million tampons, 1.4 million sanitary towels and 7000,000 panty liners every day.
If sanitary products are flushed, they either end up causing severe drain blockages or washing up on our beaches. Therefore it's crucial that habits are changed in aid to help the environment and our drains!
PHS a sanitary waste removal company have teamed up with FabLittleBag to turn 'flushers' into 'binners' by helping businesses acknowledge the environmental issue of flushing sanitary products.
PHS have also changed their hygiene waste disposal cycle which includes waste products being diverted from landfill and used as an alternative fuel source.
You can read more about the PHS lifecycle and their partnership with FabLittleBag here.
Final thoughts
Now that you have plenty of eco-friendly suggestions, why not give them a try? The planet and your wallet might just thank you for it!
However, if you don't fancy making the swap and want to stick with disposal items, just remember to always put them in the bin, and never the toilet!
If you have a blocked drain as a result of wet wipes, tampons or anything else – you can find more information about our drain unblocking services here.