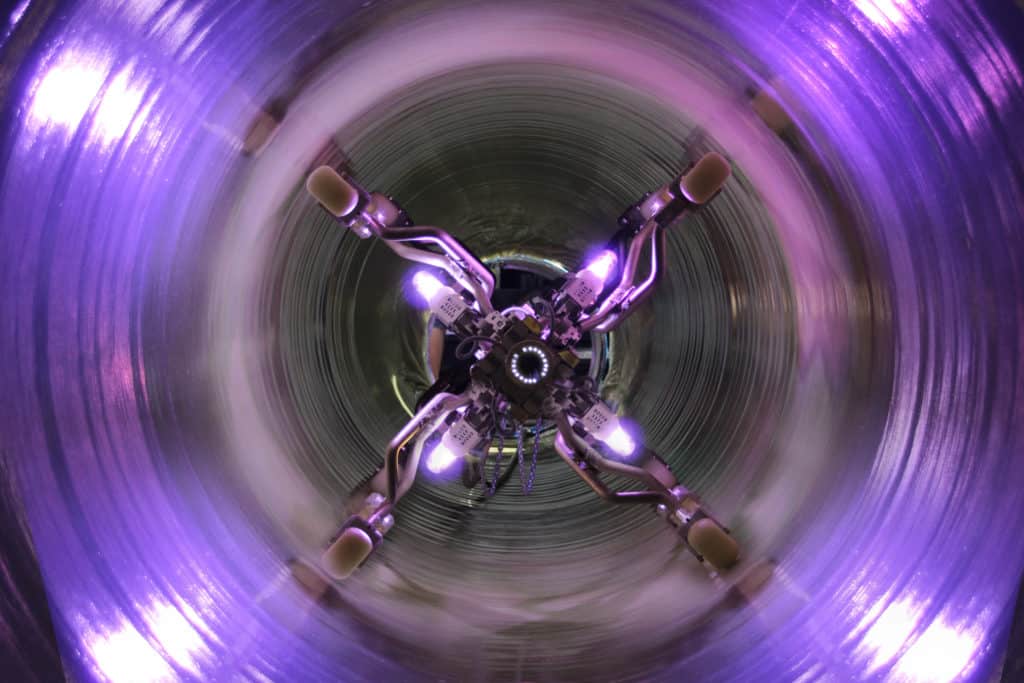 UKDN Waterflow (LG) Ltd has boosted its ultra-violet lining capability to meet growing demand for the rehabilitation of large diameter sewers and culverts.
Its lining division has invested in a new dual-core curing system designed specifically for lining pipes with a diameter of between 600mm and 1200mm.
Drainage specialist UKDN Waterflow (LG), part of Lanes Group plc, is currently using the advanced system to rehabilitate large diameter culverts for Network Rail in South East England.
There are only two of these ultra-violet (UV) dual-core systems in the UK that can be used on mobile UV lining equipment. Most pipe rehabilitation contractors hire them project-by-project, passing on the high cost of this to the client.
Eamonn Maloney, Head of Rail Maintenance for UKDN Waterflow (LG), said: "We are investing in technology that allows us to deliver the best service to our rail customers.
"Having the system in-house will allow us to plan culvert and sewer rehabilitation programmes more effectively, making them easier to implement, and more cost-effective for rail infrastructure customers.
"Our ability to invest in this technology is an example of the benefits that have flowed from Lanes Group's acquisition of the business 12 months ago. Indeed, the dual-core system will be made available to all Lanes Group sewer rehabilitation customers."
In an additional innovation, UKDN Waterflow (LG) has also devised a mobile UV lining pod to operate the dual core light train, which can be easily lifted on to and off rail trollies or all-terrain trailers.
This allows the equipment to be more easily transported to and from the lining site, contributing to safer, faster and more efficient pipe rehabilitation procedures.
The ProKASRO dual-core UV light system has four lamps on each core. Once the guide arms have been set to a maximum diameter, a safety system will prevent the arms over-elevating past the diameter chosen.
UKDN Waterflow (LG) Lining Manager Jack Talbott said: "We can remotely adjust the arms up or down to guide the light source through changing diameters, or sections of deformed pipes during the curing process.
"The operator to keep the light source as close as possible to the liner all times. This allows the quickest curing time, which can be essential when lining rail pipes during short track possessions.
"With this system, cameras can now be fitted at the front, middle and back of the dual-core, so the operator can monitor the curing process. This is especially useful when lining curved pipes when the guide arms may snag on wrinkles in the liner."
UV cure in place pipeline (CIPP) lining, where resin within the glass-fibre liner is hardened with UV light, is increasingly the pipe rehabilitation technique of choice in rail environments.
It is faster and needs less installation equipment than traditional hot water CIPP lining. This makes UV lining easier to carry out in remote locations and confined spaces, which often apply to working on railway lines.
UV-cured liners are also structurally stronger. This means they can be made with thinner, lighter material, adding to the ease of installation. Also, unlike hot CIPP, UV lining does not create large quantities of toxic waste water.