UKDN Waterflow will provide drainage repairs and maintenance services, including out of hours cover, to support Islington Council's in-house repairs team for the next three years.
UKDN Waterflow, who provide water, wastewater, drainage and infrastructure solutions across the UK, was chosen alongside one other provider following tender submissions in March this year.
Alongside another key industry contractor Wates, UKDN  Waterflow will be tasked in supporting drainage repairs and maintenance support to over 21000 homes and 7600 leasehold properties within the borough.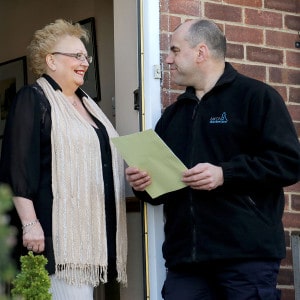 Islington's Corporate Plan 2012-15 has key aims and objectives for improving the lives of all residents and improving the quality of housing in Islington, providing decent, suitable and affordable homes. UKDN Waterflow's contract was awarded on the basis of quality, efficiency, value for money and the capacity to offer collaborative approach, a quality we feel is a necessity with all of our client contracts.
Nick Harris, UKDN Waterflow's CEO commented,"This is an important contract for UKDN Waterflow and we look forward to working in partnership with the London Borough of Islington. We will work to enhance the quality of the housing provision within the borough, upholding Islington's corporate objective to provide a sustainable level of decent housing."
UKDN Waterflow currently delivers reactive and planned maintenance drainage services to a wide range of Local Authority Housing Associations, RSL's and ALMOS, working continuously with local communities to establish good working relationships and engage in efficient and trusting working processes.
Ends
Notes for editors
UKDN Waterflow provides water, wastewater, drainage and infrastructure services to four key market areas – Industrial and Commercial, Water and Sewerage, Rail and Major Infrastructure, and Insurance and Household.
Operating across Britain UKDN Waterflow is run by an executive team led by Steve Shine OBE (Executive Chairman), Nick Harris (CEO), Kevin Mouatt (COO) and George Shannon (CFO)
UKDN Waterflow's comprehensive portfolio of services covers above, below and internal asset management services and project work that ranges from household plumbing and drainage repairs for insurance companies, complete asset management programmes for regional and national estate managers, to multi-million pound infrastructure projects for rail, highways and airports.
UKDN Waterflow is backed by independent mid-market private equity investor Lyceum Capital, who specialise in buying and building companies that operate in the UK mid-market.